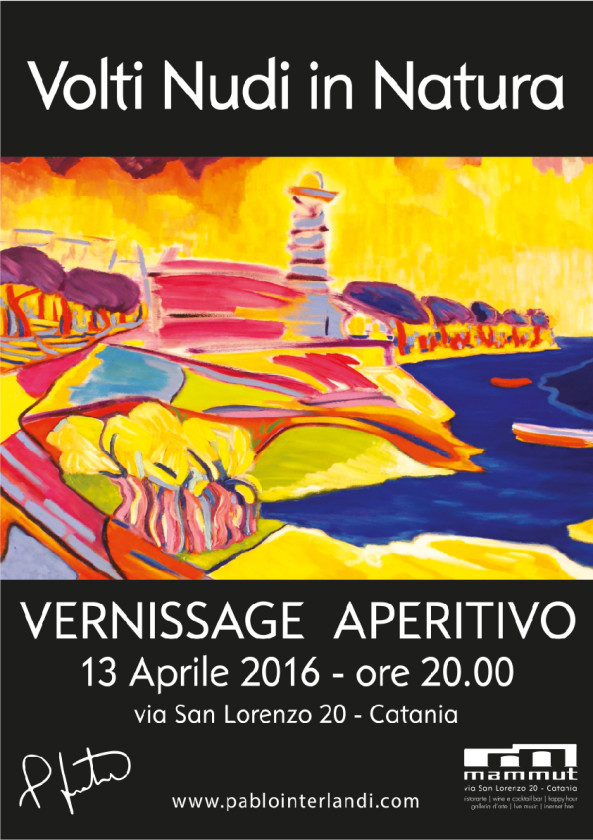 APR 13TH – VOLTI NUDI IN NATURA
Three elements for three moments of research.
Personal exhibition by Pablo Interlandi.
"From the empathic bond that connect the author to the portrayed protagonists, whose faces become mirror of the society's emotions, to all the doubts, transformations and contradictions represented through forms of female nude. This very colorful path enriches itself with the choice of Nature that become a metaphor of living thoughts, transformations, escape from observed and expressed unhappiness. Nature as a subject, shelter and universe for the research of new questions".
From April 13th to July 3rd, 2016.
Mammut Art Space Catania (address: via San Lorenzo 20 – Civita-Catania)
Vernice/Happy Hour at 20.00
The exhibition is open from Wednesday to Sunday, from 20.00 to 00.00.