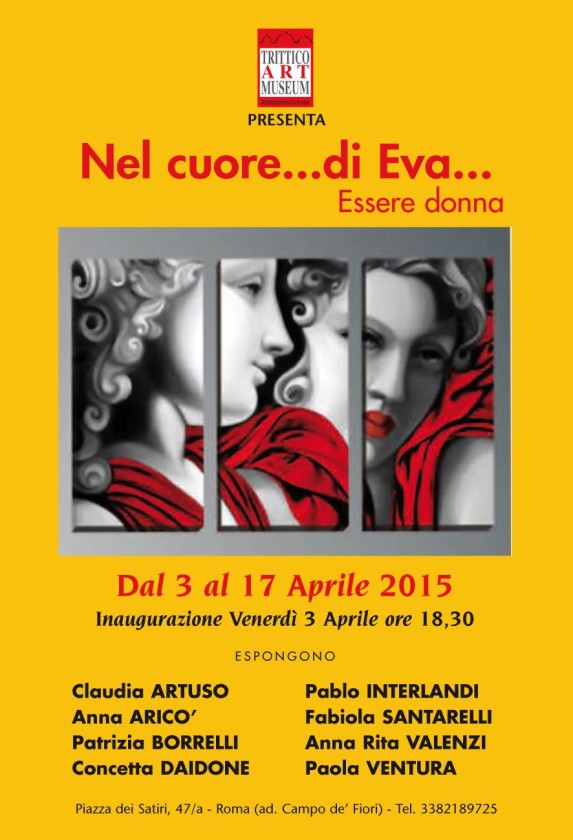 Rome – Trittico Art Museum (Campo de' fiori)
From April 3rd to 17th, 2015.
Pablo Interlandi display the  artworks at the gallery in Campo de' fiori "Trittico Art Museum", in the collective exhibition "Nel cuore di Eva… Essere donna", organized by Sabina Fattibene.
"An exhibition dedicated to women, in whole their femininity, in their world, in theyr daily life; a homage to women, with an exhibition that starts during the Eater Holidays… For those women who are nowadays sacrificial lambs withstanding violence".