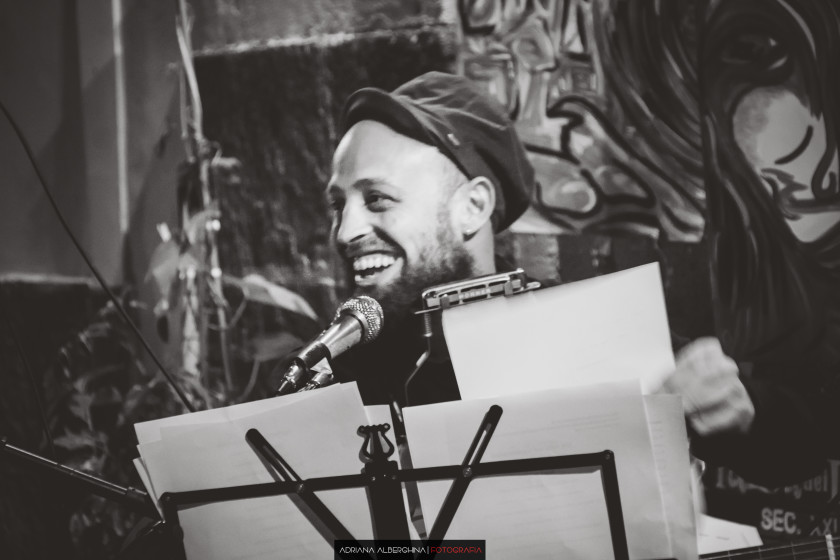 MAY 25TH – "CANGIA VERSU" – LIVE
Wednesday, May 25th at 21.00
Gammazita Catania (address: Piazza Federico II di Svevia, 92)
Cangia Versu
"Author's texts and strummed arrangements".
Pablo Interlandi and Diego Alessi together to give rhythm, with harmonica, cajon and guitar, to the irreverent and politically engaged texts that Pablo writes while he's not painting. Provocations expressed by notes, according to a narrative and expressive continuity, go through all those contents that regard his artworks
We thank Adriana Alberghina for the picture.
https://www.facebook.com/adrianalberghinafotografia/?fref=ts